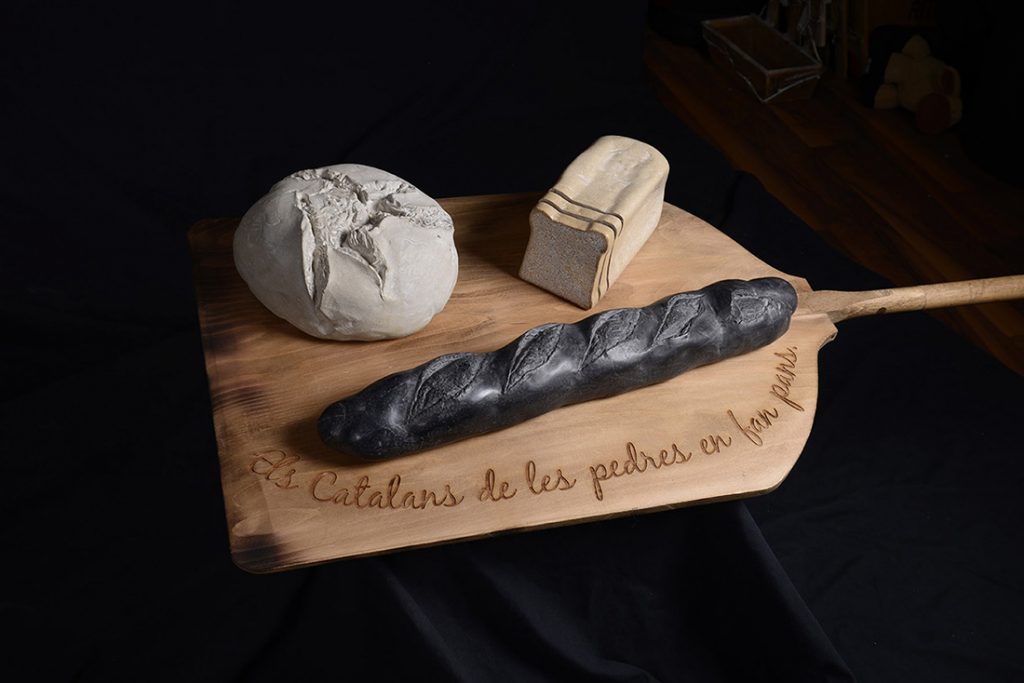 "Els Catalans de les pedres en fan pans." (2013).
"Los Catalanes de las piedras hacen panes." (ESP).  " Catalans make bread from stones." (ENG).
Aquesta frase fa palés l'esperit de superació i la cultura de l'esforç típicament catalanes. Ens ve a dir, que del no res podem fer-ne alguna cosa. Catalunya és, possiblement l'únic lloc d'Europa on, al segle XIX, va haver-hi una revolució industrial sense tenir jaciments d'una matèria primera com el carbó, que en altres indrets va ser el recurs imprescindible per a la  industrialització. (CAT).
---
Esta frase deja constancia del espíritu de superación y cultura del esfuerzo típicamente catalanes. Viene a decir que de nada, podemos hacer alguna cosa. Cataluña es posiblemente, el único lugar de Europa donde, en el siglo XIX, hubo una revolución industrial sin tener yacimientos de una materia prima como el carbón, que en otros lugares fue recurso imprescindible para la industrialización. (ESP).
---
Thisis phrase shows the spirit of self-improvement and the Catalan culture of  effort . It comes to say that from nothing, we can build something. Catalonia is possibly the only place in Europe where, in the nineteenth century, there was an industrial revolution without having deposits of a raw material such as coal, which in other places was an indispensable resource for industrialization. (ENG).
---
Materials: Pedra arenisca ( pa de pagés), pedra de la Sènia ( pa de motlle), marbre de Calatorao ( barra). (Piedras-mármoles / Stones-marbles).
(15 x 50 x 84 cm)