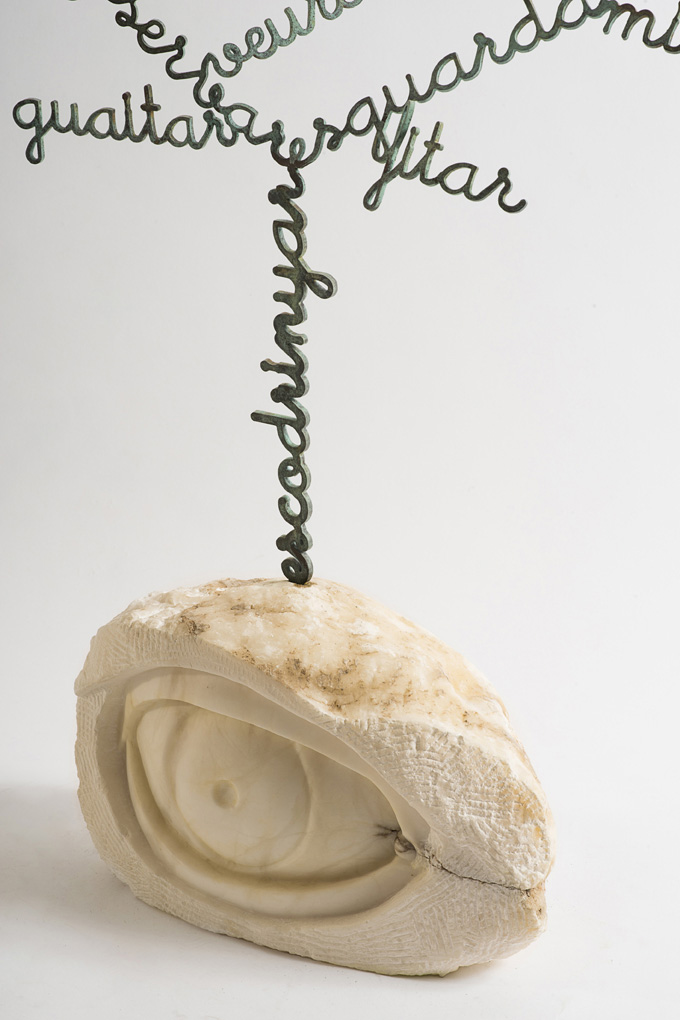 "Arbre de la vista." (2012)
"Árbol de la vista" (ESP). "Tree of the view." (ENG).
Els arbres lingüístics volen mostrar que un mateix concepte lingüístic té molts matisos, i que amb el temps alguns poden caure en cert desús, o bé sorgir-ne de nous fruit de l'evolució natural de les llengües i la funció d'aquestes de reflectir el món en què vivim. De la mateixa manera, als arbres els broten branques noves i d'altres s'assequen o s'esporguen.
L'arbre "de la vista" en català és frondós, igual que els arbres lingüístics d'altres llengües romàniques. Arbres arrelats a una terra representada per la part figurativa en pedra esculpida. (CAT).
———————————————————————————————————————————————————————-
Los árboles lingüísticos quieren mostrar que un mismo concepto lingüístico tiene muchos matices, y que con el tiempo algunos pueden caer en cierto desuso, o bien surgir otras nuevas fruto de la evolución natural de las lenguas y su función de reflejar el mundo en que vivimos. De la misma manera, a los árboles les brotan ramas nuevas y otras se secan o se podan. El "árbol de la vista" en catalán es frondoso, igual que los árboles lingüísticos de otras lenguas románicas. Árboles arraigados a una tierra representada por la parte figurativa en piedra esculpida. (ESP).
Material: Alabastre i coure. Alabastro y cobre, alabaster and copper. [83 x 58 x 42 cm]