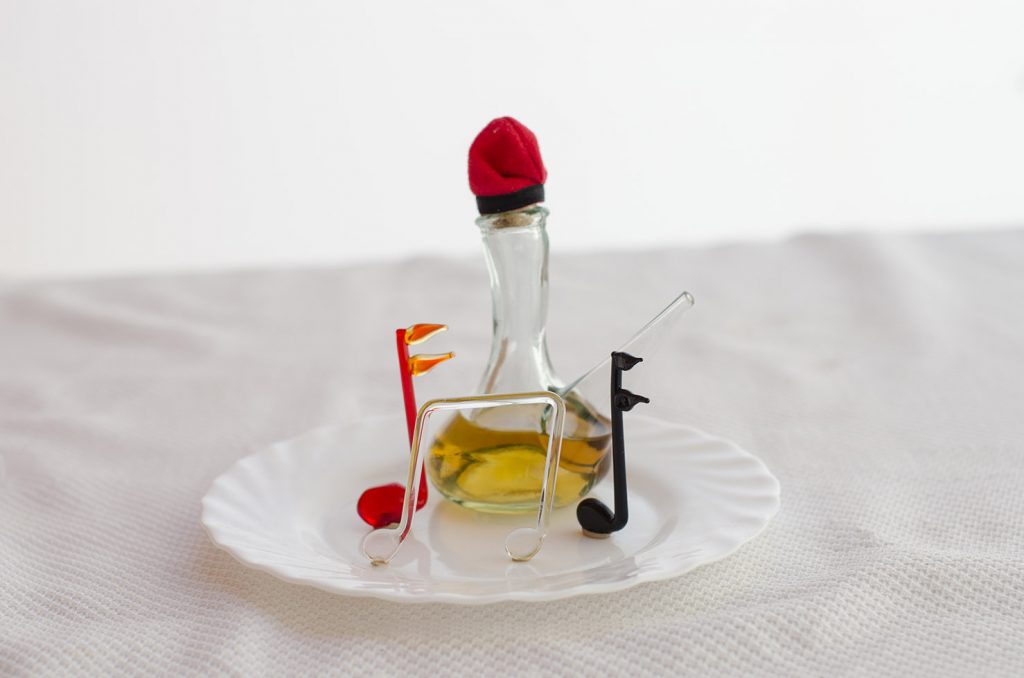 "Un Músic". (2016).
"Un Músico". (ESP). "A Musician" (ENG)
Nom que rep el popular postre de vi dolç i ganyips, dit així perquè els músics en ocasions havien de menjar ràpid i a baix preu. (CAT).
Nombre que recibe el popular postre de vino dulce y frutos secos, llamado así porqué los músicos en ocasiones tenían que comer rápido y barato. (ESP).
Popular name for the desert based on sweet wine and dry fruits, named this way because musicians occasionally had to eat fast and cheap. (ENG). 
Material: Vidre. (Cristal / Glass).  [16 x 21 x 21 cm]