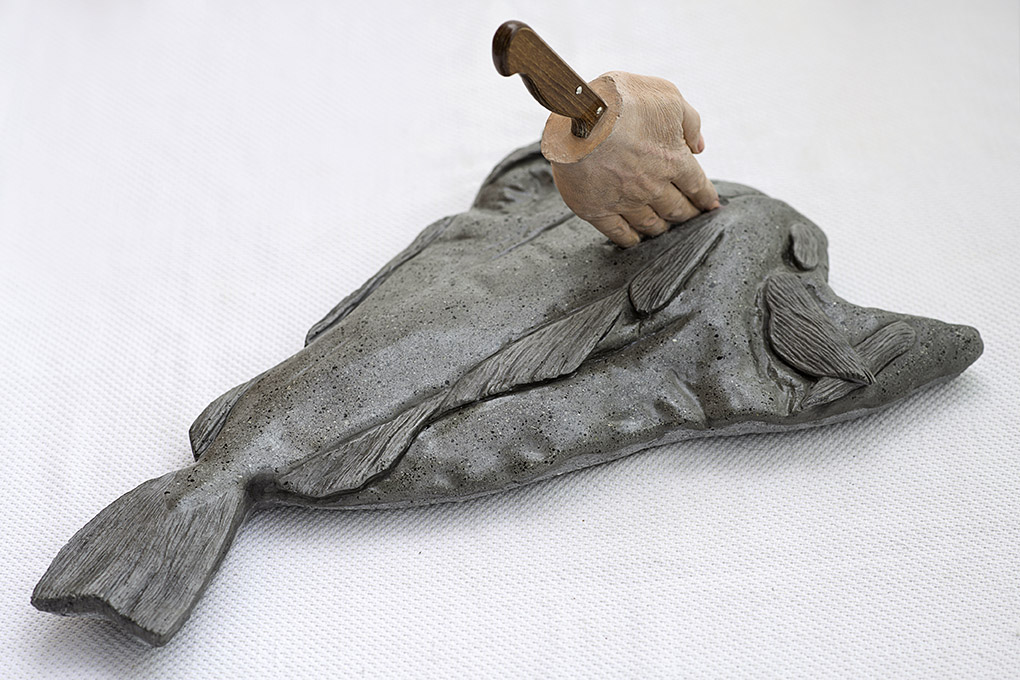 "Tallar el Bacallà". (2016).
"Cortar el Bacalao" (ESP). "To cut the codfish" (ENG).
Expressió per a referir-se a aquell qui mana. (CAT).
Expresión para referirse a aquel que manda. (ESP).
Expression to refer to the person that commands. (ENG).
Material: Tècnica mixta. (mixed technique). Model mà:  Fina Puigdevall ( Xef/Chef restaurant "Les Cols").
[28 x 34 x 57 cm]