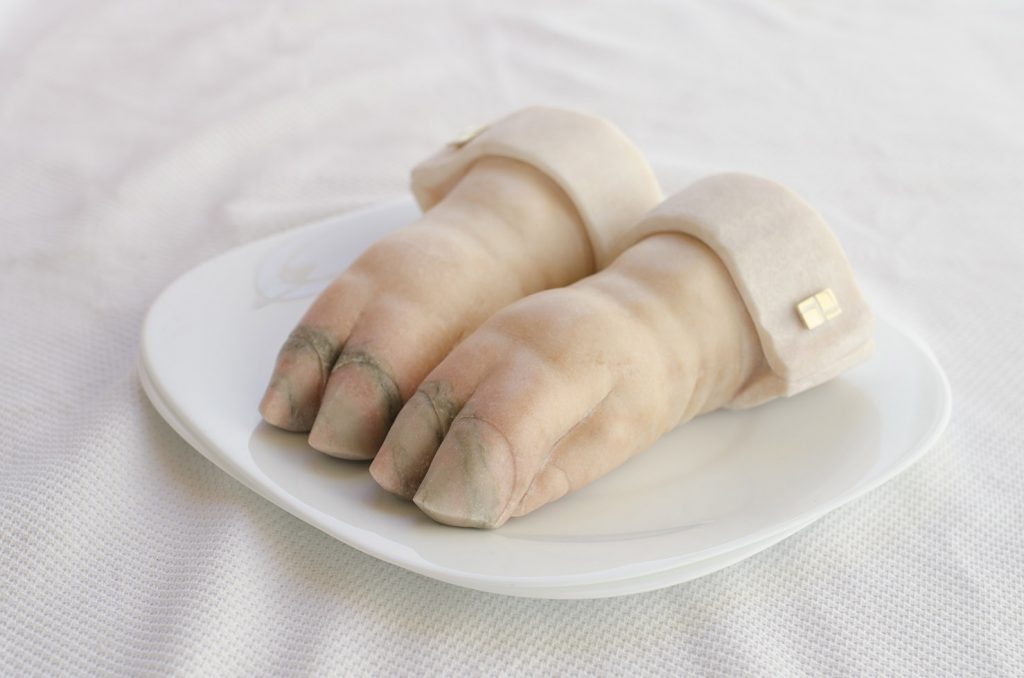 "Mans de ministre." ( 2015).
"Manos de ministro." (ESP).  "Minister's hands." (ENG).
Nom popular d'aquest plat per la suavitat de la seva carn, i potser també per les semblances entre les arts polítiques i les arts porcines. (CAT).
Nombre popular de este plato por la suavidad de su carne, y tal vez también por las semejanzas entre las artes políticas y las artes porcinas. (ESP).
Popular name of this dish, named this way because of its flesh's softness, and perhaps also by the similarity between the political arts and the pigs's arts. (ENG).
Material: Marbre Rosa de Portugal. (Mármol / Marble).  [9 x 12 x 23 cm]