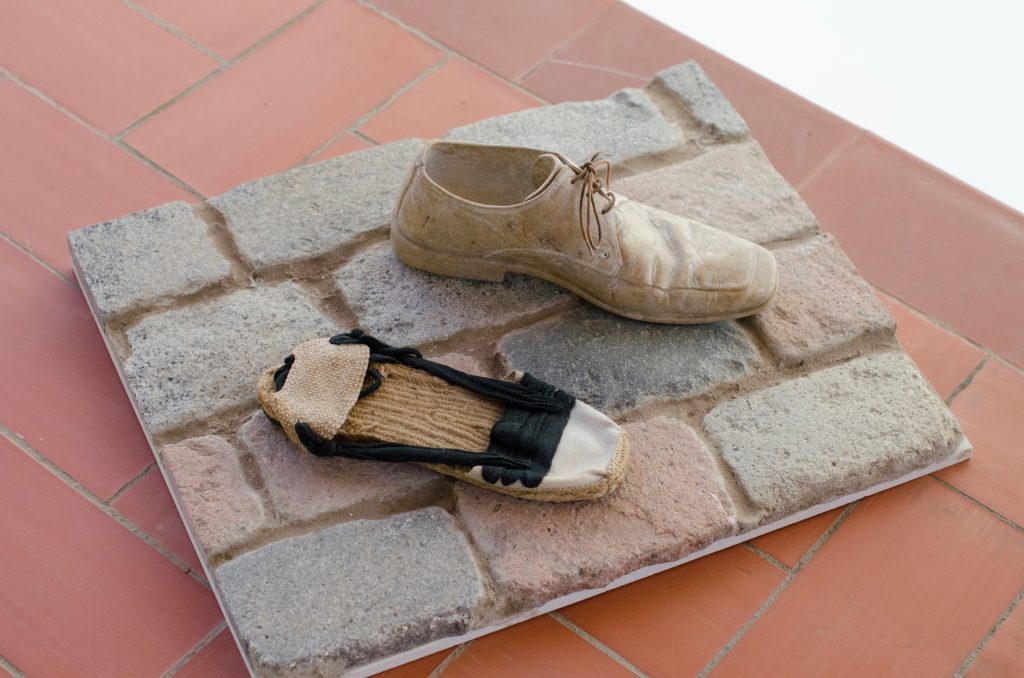 "Anar amb una sabata i una espardenya". (2014).
"Ir con un zapato y una alpargata" (ESP).  "To go with a shoe and an espadrille" (ENG).
---
Anar de qualsevol manera, generalment pels pocs recursos econòmics. (CAT).
Ir de cualquier manera, generalmente por los pocos recursos económicos. (ESP).
To wear different shoes due to a lack of economical resources. (ENG).
Material: Marbre de la Sènia ( Sabata /Zapato /Shoe ). Mármol, marble.  [12 x 11 x 30 cm]